NewsNews
PRESSE MITTEILUNG VON ANAZITISI RECORDS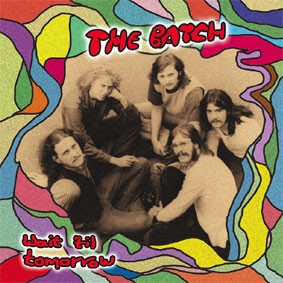 The
Minnesota music scene of the 60's was an exciting and vibrant time.
The Trashmen had had a #1 hit with "Surfin'Bird" and SOMA Records
also had several records making the Top Ten national charts.

There were other bands like The Underbeats and The Accents that
although not reaching the national charts
, had regional hits supported by
local Twin Cities' radio stations WDGY and KDWB.

It was in this nurturing atmosphere that the beginnings of
The Batch were born.

Barry Thomas Goldberg and Gary Paulak started their first band, "The Shambles",
as teenagers in 1966.

That year they had their first recording session at the legendary Dove Studios in

Bloomington
,
Minnesota
.
Peter Steinberg ("Flight Reaction", Calico Wall) and Dale Menten ("Run, Run, Run",
The Gestures), of Candy Floss Productions, were very impressed with
Goldberg and Paulak's writing talents and made them partners in the
original writing and producing team of Candy Floss Productions.
Candy Floss had many regional and national releases.

The Batch rose from the ashes of Candy Floss and consisted of Barry Thomas Goldberg, Gary Paulak, Arne Fogel,
Jay Lee and
Whip Lane
.

The Batch continued recording many hours worth of material in various Twin Cities' studios but only released
one single, "
Golden Sun/Hot Summer
Nights
" (Groove Soup, 1972; Unfortunately, only a handful of these 45s still exist).
The Batch called it quits
after years of being
on the road touring Mid-America. But these are the raw and vital recordings
of a band at the very moment of finding their freedom
and independence.
This special limited vinyl edition contains priceless rarities
for collectors of 60's and early 70's Mid-American Rock 'n' Roll.
Some months ago,
The Batch released 21 previously unreleased songs through their own HIJ/BECCA label
(which we proudly distribute in
Europe
)in a CD with the title "Transistor".
From all those songs we present now their more psychedelic efforts, in this
11-track limited vinyl edition.
All of the tracks recorded between 1968 and early 1970
and were home-recordings made on 2-tracks tape-recorders.
All of the included songs have been remastered and carefuly restored by the original master-tapes
(some also have the original song-length and different mixing) and have a much much better audible result
than the "Transistor" CD.
From the garage-pop tune of "Ha la la" to the mind-blowing psychedelic "Drifting",
from the acid underground sounds of "Wait 'til tomorrow"to the heavy "Untangle your mind" and from the
guitar-pyrotechnics of "Freedy Coolchick" to theDead-like "So sad",
this BATCH album is a must for every
psychohead and soon it will find its place between the lost
US
psychedelic jewels.

From the master tapes and fully licenced by the band. Includes a 4-pages insert with bio,
lyrics and
photos and a B/W reproduced poster.

High quality papers were used for the cover and insert.
PVC protective outersleeve.

180gr. vinyl as usual.
400 black and 100 coloured vinyl edition.
RECORD SAMPLES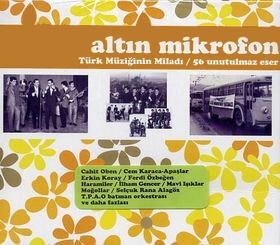 Irgendwie wollen einen Cds wie

Turkish Delights


oder

Hava Narghile

glauben machen, türkischer 60s
Rock , gezogen aus verstaubten Sammler Truhen,
läge nur noch knisternd vor.
Tatsächlich existieren Klassiker wie

"Agit"


von

Yabancilar

auch noch in

Top Soundqualität

. Die
Firma

Dogan

hat viele der ALTIN MIKROFON
Aufnahmen ("
compiling the 1965-68 year finalists

")
als 3er Pack herausgegeben.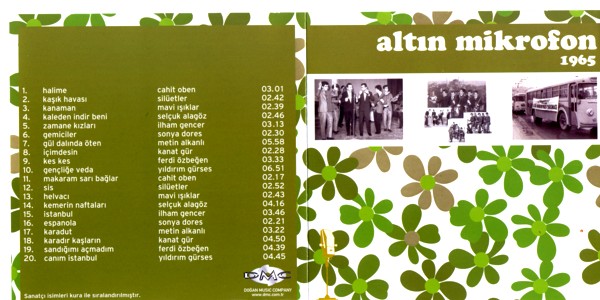 YouTube:
MAVI ISIKLAR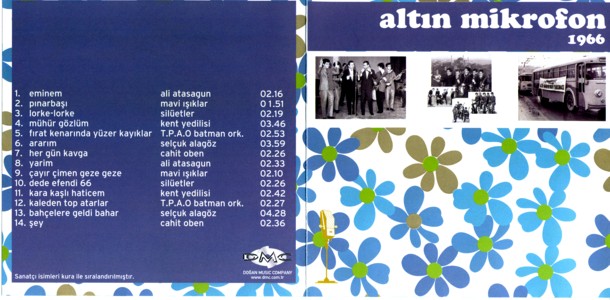 YouTube:


ALI ATASAGUN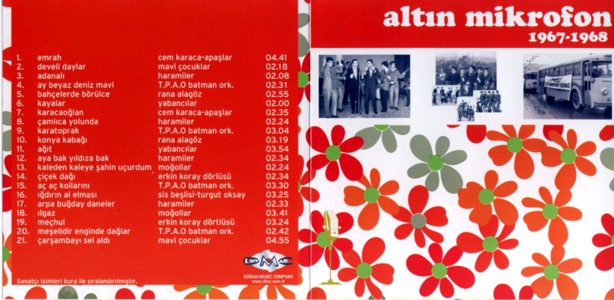 YouTube:


YABANCILAR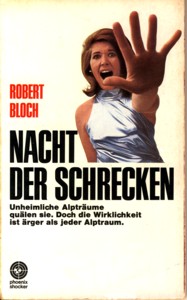 IT`S SCHMÖCKER TIME !!!!!


Unlängst fiel mir auf, dass bei Ebay die schärfsten
Taschenbücher für absolut minimale Euros
verscheuert werden.
Zeit, wieder `ne Muffpappe statt Laptopper
reinzuziehn :


PAPER PLUNDER (Nr.0001)


ROBERT BLOCH


NACHT DER SCHRECKEN


Scherz Verlag Bern,1. Auflage, 1968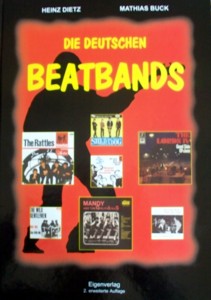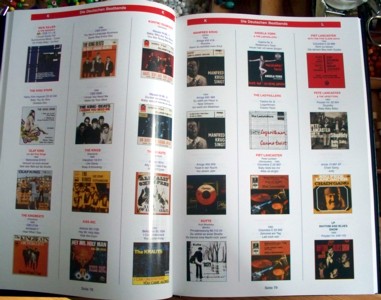 LESE TIPPP
HEINZ DIETZ / MATHIAS BUCK
DIE DEUTSCHEN BEATBANDS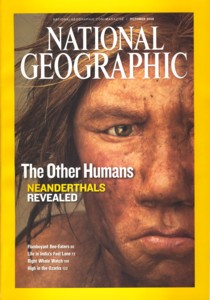 LESE TIPPP

:
Soeben am Kiosk neben dem Pissoir Häuschen
ergattert:
die October Ausgabe des NATIONAL GEOGRAPHIC.
Im Gegensatz zu den meisten Genetikern bin ich
sehr wohl der Ansicht, dass diese Zottelviecher,
sprich "Neandertaler", weiter in uns rumgeistern.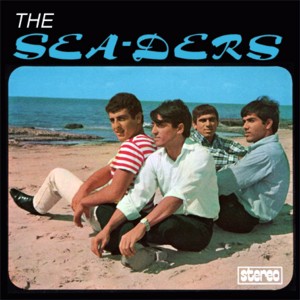 Zurück von fernen Gestaden.....


THE

SEA-DERS (CEDARS) :
"Anthology"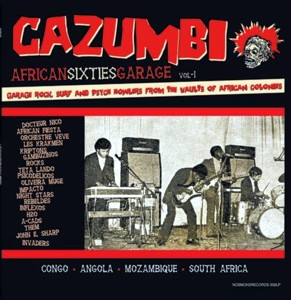 Cazumbi Vol1


African Sixties Garage


Es berührt einen ja schon:
das Schicksal des

MANNES MIT




DER GRÖSSTEN SCHALLPLATTEN




SAMMLUNG DER WELT

.

..................
((copyright foto:

vimeo

)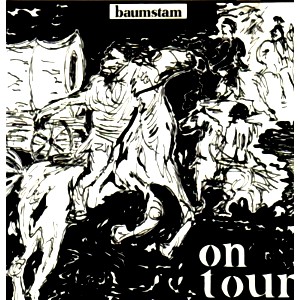 Endlich "richtig" auf Cd:
BAUMSTAM

: "ON TOUR"

(1975)
Wer Digipaks und musikalisches
Geröll made in Germany verehrt,
hat mal wieder was zum Knuddeln:
Heavy Fuzz vom Grizzly im
verschwitzten Feinripp. Und so soll
es auch sein!!!!!
P.S.
Zu den "

Dusty Roads

" gelangst du auf
ihrer

Myspace

Seite (weiter unten).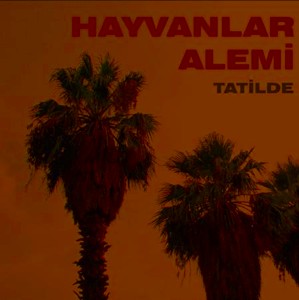 Heisser Tippp:


neue E.P.

von

HAYVANLAR ALEMI

!!!!!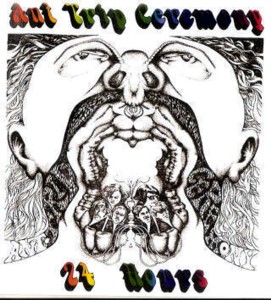 In Psych Kreisen weithin beliebt, verschollene
Cut Outs inzwischen unerschwinglich , obwohl
nur Polycarbonat , hat

CICEDELIC RECORDS


endlich ein Einsehen - das Ganze also nochmal,
aktueller Fixpunkt:


ANT TRIP CEREMONY

, zelebriert in

24 HOURS

.
Wir warten, wann wohl

LIBERTY BELL


die Haube kelcht?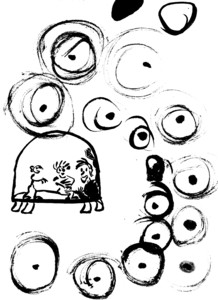 Unterwegs im Generationen
Raumschiff..........
(zeichnung: marlies)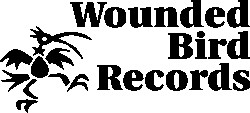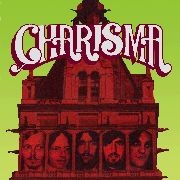 In nächster Zeit flattert es
bei den

WOUNDED BIRDS

ganz
besonders 70s proggy:
Charisma, Farquahr, Quinaimes
Band, Kensington Market,
Rainbow Band (U.S.),
Show Of Hands, etc
und gar Zager & Evans
mit ihrem unvergleichlichen "

2525

"





DAVEY JONEZ




PEDRO MOUNTAINS MUMMY




ZAPHIRE OKTALOGUE


sowie
DJ G.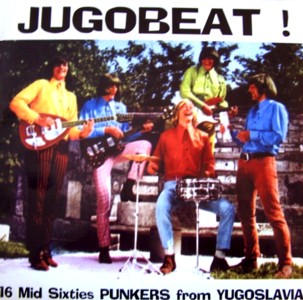 Sammelswerter Sampler:
JUGOBEAT !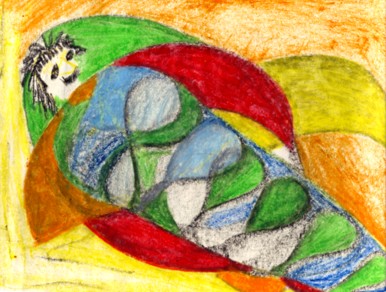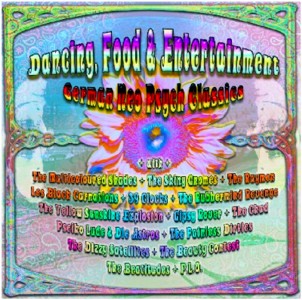 PRESSETEXT VON

SIREENA RECORDS
Dancing, Food & Entertainment - German NeoPsych Classics - Sampler
Das Phänomen NeoPsych sorgte in der ersten Hälfte der Achtziger auch in
Deutschland für Furore. Einflüsse der gerade abebbenden Punkwelle mischten
sich mit Psychedelic- und Garageklängen zu einem spannenden Mix,
dem auch Rockabilly- und Country-Zutaten sowie elektronische Sounds durchaus
beigefügt wurden. Die Ausführungen waren regional unterschiedlich.
Die Zentren lagen in Berlin, Hamburg/Hannover, dem Ruhrgebiet und in Süddeutschland.
Auf unserer CD präsentieren wir erstmals Protagonisten der damaligen Bewegung auf
einer Compilation. Einige wie die MULTICOLOURED SHADES, THE RAYMEN,
THE CHUD oder THE SHINY GNOMES schafften es gar zu Ansehen im Ausland.
Die gesamte Spannweite des Genres vom Paisleyrock mit Fuzzgitarren und
Schweineorgeln bis zum düsteren ElectroPsych der 39 CLOCKS ist dabei.
Auch der deutschsprachige Garagerock von PSEIKO LÜDE & DIE ASTROS
oder der schwere Grabgesang der YELLOW SUNSHINE EXPLOSION -
alles dabei, und noch viel mehr. Ein Zeitdokument, das sicherlich für Furore sorgen wird!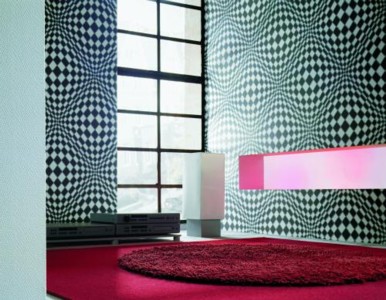 Wahnsinn an der Wand:
HISTORISCHE TAPETEN

bei
eines

tages

.

de


(copyright : einestages/DDP)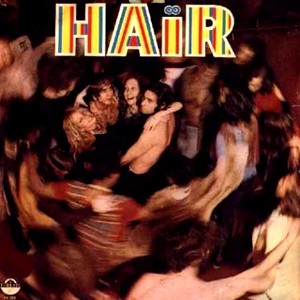 Ein Blog mit
BRAZILIAN NUGGETS

Ältere
News

Home