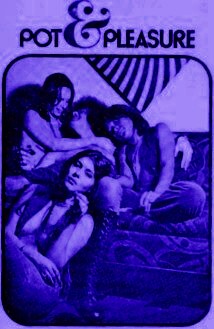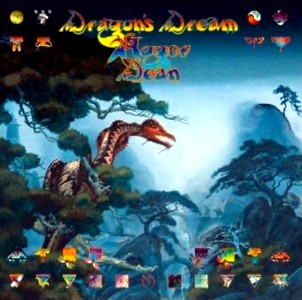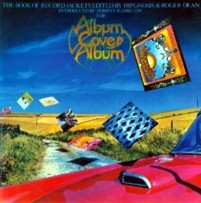 ROGER DEAN`S DRAGON`S DREAM

(2009)


Rundum erneuert strahlen die
Phantasmagorien des

ROGER DEAN

.
Rechts die alte Ausgabe von

1977




(ALBUM COVER ALBUM

).
Weitere Bildbände waren

VIEWS

(

1975

)
und

MAGNETIC STORM

(

1984

).



WIKIPEDIA


YOUTUBE SLIDE SHOW
(copyright: roger dean / repertoire)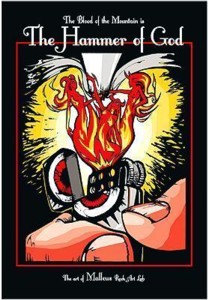 BUCH TIPPP:
Der Grafiker des Stoner Rocks....


MALLEUS




THE HAMMER OF GOD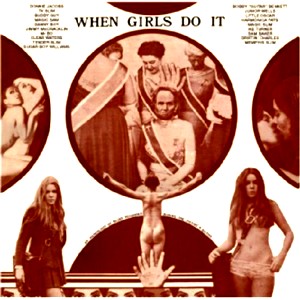 V:A: WHEN GIRLS DO IT



Sixties Blues, rauher Stoff
direkt neben der Einbahnstraße.....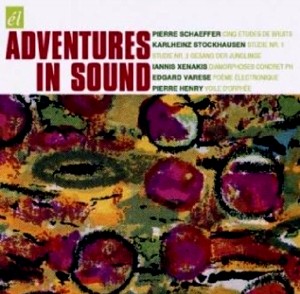 Frisch angespült:
Die Abenteuer des

STOCKHAUSEN


und seiner Genossen von der
Avantgarde Heringsbar:
Pitiplatsche

weitere Infos

.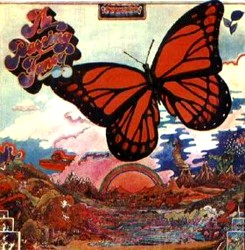 LION :
A PASSING FANCY :SAME



YOUTUBE HÖRERLEBNIS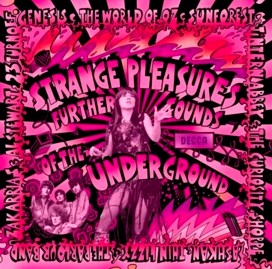 Cool Cd Compy


STRANGE PLEASURES -




FURTHER SOUNDS OF THE




DECCA UNDERGROUND



Track Liste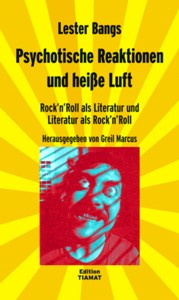 Literatur Litschie!!!!!


LESTER BANGS




PSYCHOTISCHE REAKTIONEN




UND HEIßE LUFT


LESTER BANGS WIKIPEDIA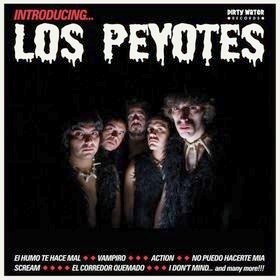 keine Blaupause:
Offenbarung vergangener Jahre, ein
Kaktus Minzplättchen !!!!!!!!!
MySpace Seite


Garagepunk Hideout




Fotos




Beitrag vom "Paisly Umbrella"




Erhältlich bei "Soundflat"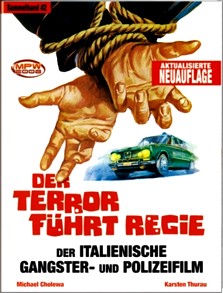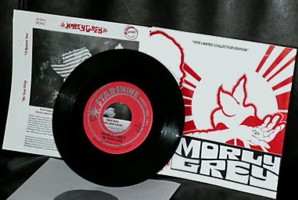 Bekomm mal wieder wenig auf die Reihe (

schwere Grippe

).
Empfehlen möchte ich die Neuauflage von "

Der Terror führt




Regie

"- bestimmt schreiben sie auch was über meinen
Favoriten aus diesem Genre: "

Die Kröte

" mit

Thomas Milian

.
Bei

Ebay

steht gerade die zweite Single der fünfbesten
Band von Welt (

MORLY GREY

) zur Versteigerung an.
Als Preview bei

SHINDIG

gelistet - die

dritte

Ausgabe von


PSYCHEDELIC SCHLEMIELS

.
Den von mir bereits 2000 verfassten

EUROPA

Checker hat Kumpel

El

in unsern

Blog

aufgenommen.

Altmeister & Superstar der südkoreanischen Rock Szene ist SHIN


JUNG - HYEON

(- Es gibt verschiedene Schreibweisen seines Namens).
Die kreativste Schaffensphase hatte er wohl zwischen

1968 - 1974

,
wo er stark von

JIMI HENDRIX

und

THE CREAM

beeinflußt war.


RYTHMON RECORDS

plant ein Reissue seiner beiden ersten Platten,
diese sind noch mehr von Surf & Beat geprägt: INFO.


MYSPACE SEITE




INTERESSANTER ZEITUNGSARTIKEL




SÜDKOREANISCHE ROCKMUSIK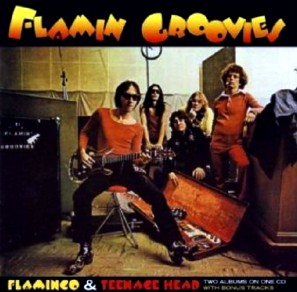 REV OLA

macht`s möglich:
zwei Klassiker der

FLAMIN`




GROOVIES

auf einer Cd.
MySpace


YouTube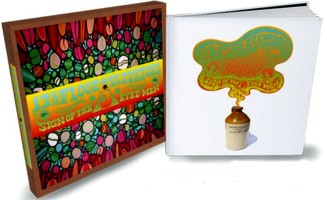 Im Frühjahr wird`s bunt und pappboxig

:


13TH FLOOR ELEVATORS:




SIGN OF THE 3 EYED MEN


Forum vom

MUSIKZIRKUS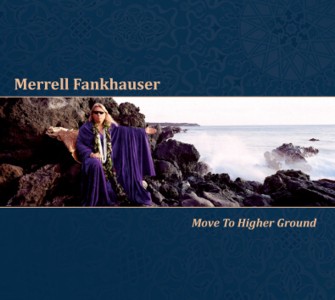 Ab Januar 09 bei

MUSIC MANIAC

:


MERRELL FANKHAUSER :


MOVE TO HIGHER GROUND
Alle wichtigen Links zum Künstler
stehen bei WIKIPEDIA.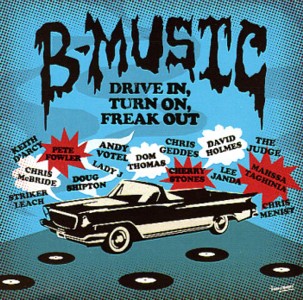 Endlich da -
ein waschechter Hinhörer:


B-MUSIC VOl.2 : DRIVE IN, TURN ON, FREAK OUT


Trackliste/ Soundclips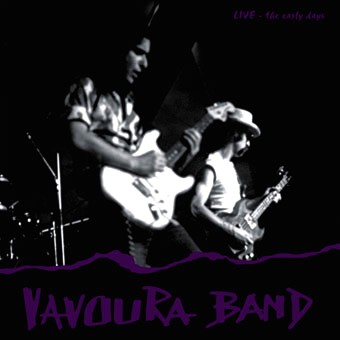 PRESSETEXT

VON

ANAZITISI RECORDS



In 2003, ANAZATISI (as IKAROS MUSIC) had presented the CD: Vavoura Band – Live / The early days. Now, they represent it in a limited to 300 copies vinyl edition with some slight tracks changes.

VAVOURA BAND was a heavy trio formed in 1976 by vocalist bassist Johnny Vavouras and guitar virtuoso Yiannis Drolapas. Their only other vinyl release is a 7" EP made in 1980 for Happening Records.

"The early days" LP captures all the glory of this band playing live in 1979 at 2 different Athens' music halls. All the songs mixed and mastered from the original 8-track tapes, by Vavouras & Drolapas in the old analog way and the sound quality is incredible.

Heavy progressive (in the Black Sabbath vein), bluesy hard rock, even psychedelic and spacey improvisations and greek ethnic and traditional elements. A unique sound with countless lead guitar riffs and a solid and hard kicking rhythm base.

All songs in English.

PLAY IT LOUD…!!!!

This limited album comes in a gatefold fully laminated cover with lots of photos, memorabilia and a short bio of the band.

PVC protective outersleeve. 180gr.vinyl as usual.

200 black and 100 coloured vinyl edition. From the original master tapes.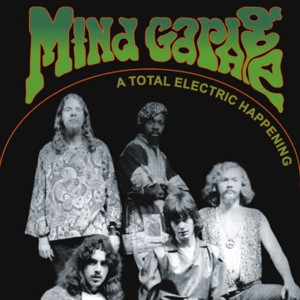 PRESSETEXT

VON

ANAZITISI RECORDS



MIND GARAGE from West Virginia USA, are well known for their 2 LPs made for RCA in 1969 and 1970.

They began as a hard rock group in 1967, but soon after had a unique rock and roll dream. This band straight from the beer halls with long hair, beards and wild clothing was about to change Rock and Roll forever.

They were the first rock band to bring the drums, amps, and guitars into church for a live rock and roll worship service. In 1968, after having many services under their belt, they were discovered in New York City's Greenwich Village and dubbed "theo-rock" by the Village Voice. By 1969 they had signed with the leading record company's in the world, RCA.

In 1970, after three years of persistent efforts they had gone where no other bands had been before. The Mind Garage had taken "the raw sounds in rock music" and offered it to God in the form of an Electric Liturgy. Playing in church after church, they cultivated an environment where rock could thrive, establishing in the process, Christian Rock, a completely new genre of music that has inspired untold millions worldwide. They paved the way for all the Contempory Christian Rock bands that followed, and can rightfully be called the first Christian Rock band.

They came to a halt at 1970.

"A total electric happening" LP, which ANAZITISI RECORDS proudly presents, contains their very first single privately released in1968 through their own MORNING GLORI label plus 7 previously unreleased songs. All come from an old acetate made for promo use in 1968. Listen to these tracks and you will discover the fully heavy psychedelic sound of Mind Garage. In our opinion their most psychedelic and eclectic efforts, from the very first days of the american psych scene.

This official release comes in a gatefold (uni-pak, US type) cover with lots of photos and memorabilia.

Plus extra 4-pages insert with bio and extra post-card. PVC protective outersleeve.

180gr. vinyl as usual.

400 black and 100 coloured vinyl edition.

Licenced by Larry McClurg and the MIND GARAGE.

Remastered and restored from the original 1968 acetate.
Comes in January 2009
MySpace Seite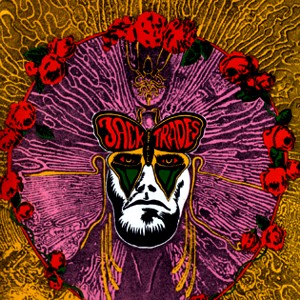 PRESSETEXT

VON

ANAZITISI RECORDS


JACK OF ALL TRADES

JOAT



JOAT is a privately pressed CD-set which try to compile the whole story of the band
This set has a 5-pages gatefold cover (it's like a small book), hand-made by Nick Varitis
(leader of the band) and it's strictly-limited to 150 numbered copies.
It has also 3 extra inserts with info for each CD.
CD1 contains their first self-titled album, CD2 is their second "Just before unfair lose
" LP while CD3 contains 9 previously unreleased songs recorded between 1987 and 1994.
All of these tracks are cover versions of 60's-70's psychedelic gems (by Love,
Velvet Underground, Doors, Ultimate Spinach ….). The transfer for CD1 and
CD2 is made from the original vinyls as the master-tapes are lost.
CD3 comes from the original 2-track tapes.
Please note that all 3 CDs are actually CDRs with printed labels, cause "real pressed"
CDs would make this very limited edition totally unaffordable
Price 27 Euros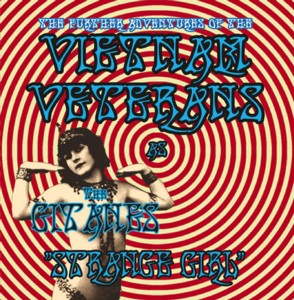 Frisch bei

MUSIC MANIAC

:


THE VIETMAN VETERANS AS THE GITANES




"STRANGE GIRL"


Totgewähnte fuzzen länger -
in

THE GITANES

verwandelt, hypnotisieren


THE VIETNAM VETERANS

"wilder than ever" !!!!!!!!!!!!!!!!!!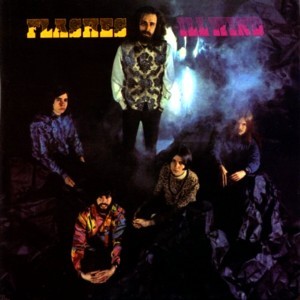 INTERNET PSYCHEDELIA (

PART OO1

)


ILL WIND

FLASHES

(1968)
FLASHES (LIFE AT WESTBORO- 1967)
PEOPLE OF THE NIGHT
HIGH FLYING BIRD
SLEEP
FULL CYCLE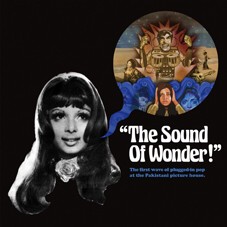 Immer vielversprechender kündigt
sich`s bei

FINDERS KEEPERS

an:
alldieweil Fans bereits freudig

B-MUSIC 2

,
JEAN PIERRE MASSIERA und

VAMPIRES




OF DARTMOORE

harren, der nächste
Knaller:
"

THE SOUND OF WONDER!

"
Zitat - "

15 untraveled currants of Space -Age




Cinematic Surf and Urdu Funk

" aus
Pakistan.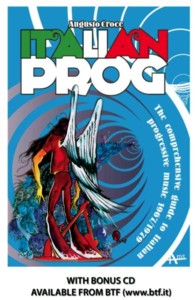 Lese Tippp (neu & essentiell):
Augusto Croce:


ITA

LI

AN

PROG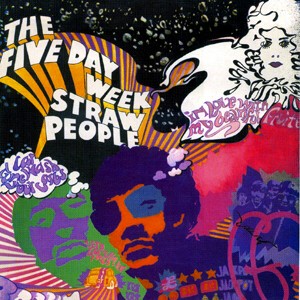 Im Trend der Zeit -


SIXTIES ZUM DOWNLOADEN:


CHERRY RED (REV OLA, RPM, etc)


SUNDAZED


Fühl dich frei mit MP3 ?
Nich`mein Ding - allem Vinyl und sonstigem
Geunke zum Trotz kann ich mich neuerdings
wieder für simple Cds begeistern.........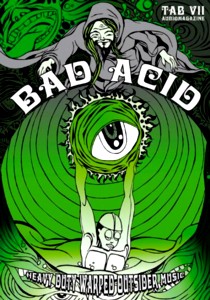 BAD ACID

TAB7
MYSPACE

SEITE
INFOS BEI

STONER ROCK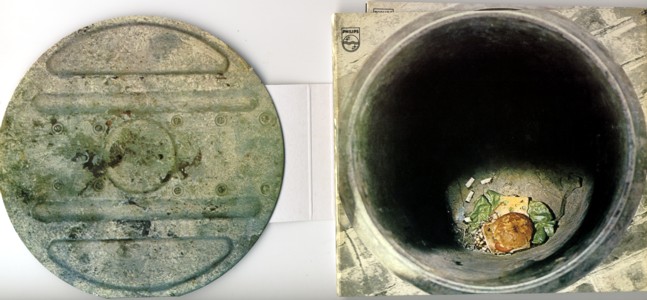 Nachtrag zu weiter unten:


weil einige Leser frugen, wie es
denn in der

ELOY

Mülltonne ausschaut (-
okay, es waren exakt zwei-):
bitteschön. (-dass mir da keine Hinterhof
Katze reinhüpft........)
(copyright SPV /

REVISITED

)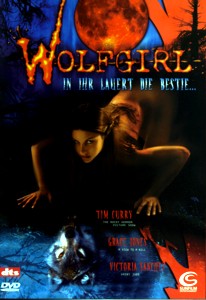 LieblingsDVD (

Part1

):
WOLFGIRL


Willkommen im Land der Freaks




und Fellträger .


P.S. der Trailer ist voll spekulativ
und entspricht kein

biss

chen der
Handlung.
(copyright: sunfilm)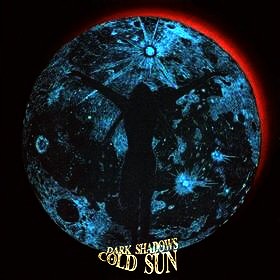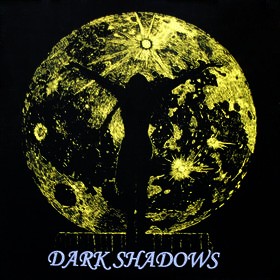 Huch, der Gipfel - besser
jeht`s nicht:
Lp/Cd Zenit

2008

sowie
davor & dahinter !!!!!!!!!!!!!!


COLD SUN : DARK SHADOWS




blau

: aktuelle

WORLD IN SOUND


Version


gelb

: alte

ROCKADELIC

Ausgabe
was zum Anclipsen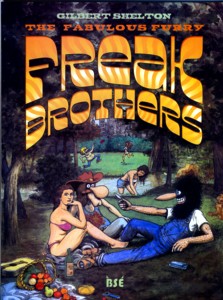 GESCHENK IDEE:


rechtzeitig vor Weihnachten möchte ich euch
(mal wieder) meine Lieblings- Comic Serie
anmuffen : beim

BSE

lagern schon fünf Teile der


FREAK BROTHERS

.
Ganze 15 sollen es einst sein -
also fleißig Comics koofen & weniger Cash
in die

Stash Box

investieren !!!!!!!!!!!!!!!!!!!!!!!!!!!!!!!!
(copyright : bse/ shelton)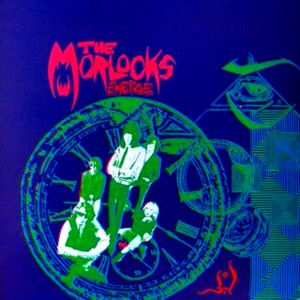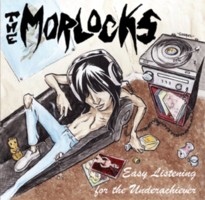 PAISLEY FAVOURITEN DER 80IGER
TEIL 4:
THE MORLOCKS
: "
EMERGE
"
Hinweis:
fast komplett ausgetauscht, gurken die Jungs
wieder über globale Garagen Szenerien, ihr
aktuelles Album :

"

Easy Listening for the Underachiever

"


Horche

hier,

da & dorten.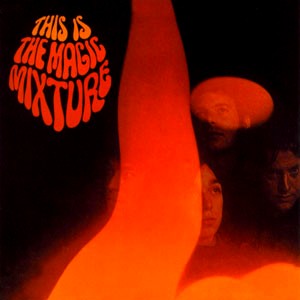 SUNBEAM

präsentiert:


THE MAGIC MICTURE

: "

THIS IS

"


(Lp/Cd)

Echt raffiniert, Weihnachten mit
solchem Juwel zu veredeln!!!!!!!!!


Kurze Clips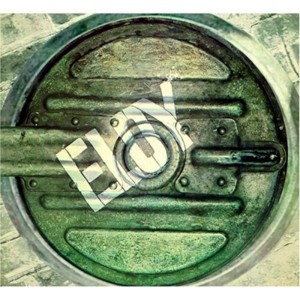 Als Fan der ersten drei


ELOY

s ("

SAME

", "

INSIDE

", "

FLOATING

"), bin ich
natürlich begeistert, dass SPV wieder die
Mülltonne rausträgt.
Hoffentlich mit Deckel zum Lüpfen.
Erhältlich bei

GREEN BRAIN

.


ELOY :WALK ALONE




Ältere
News

Home