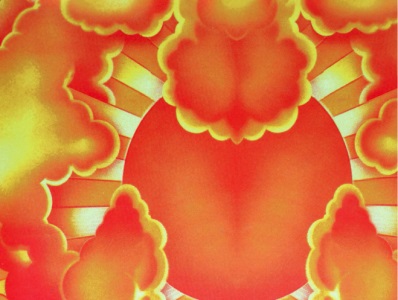 30-04-14, 11:06Uhr
Von uns Garagyschen innig geherzt leuchten die ACID DREAMS
seit ihrem Enstehen ca. 1979.
Genaue Geschichte auf diesem FORUM ( etwas weiter unten).
Zum Sommer hin sorgen die Pastpresenten Relicser

unter ihrem




Alias

FREAK EMPORIUM

für erneuten Abtrieb, diesmal als flotte
Dreier Lp: ACID DREAMS DELUXE (kicher).

Lim. 500

.
U.a. in vinylistischer Arbeit: EVERYWHERE CHAINSAW SOUND
und EVERYWHERE INTERFERENCES.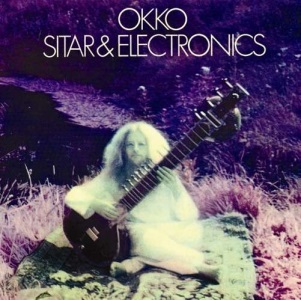 23-04-14, 09:55Uhr
LP LP LP

LP LP LP

LP
LP LP

LP LP LP

LP LP
LP

LP LP LP

LP
Manchem mögen die

SITAR & ELECTRONICS

Klänge von


OKKO

- keine tiefsinnigen Erkundungen unserer
Transzendenz, sondern fröhliches Gedudel zu Hits seiner
Zeit - einfach zu seicht erscheinen. Genug Sammler
freuen sich, diese Exploitation Gurke äh Granate entweder
als

schwarze Scheibe

über den Plattenspieler eiern zu lassen

(

bald

auf

BACKYARD

, obwohl andere Label gleichen Namens
bereits existieren...???)
oder weiterhin als

Cd

au

f

KISMET zu
absorbieren.Ommm.


22-04-14, 12:19Uhr
PRESSE TEXT VON
CHERRY RED

CYMANDE (pronounced Sah-mahn-day) are a legendary funk group formed in 1971 in London by musicians from Guyana, Jamaica and Saint Vincent.
Their name was derived from a calypso word for Dove, symbolising peace and love.
The band were signed by producer John Schroeder to his Alaska label in the UK (and Janus in North America).

Cymande

went on to release three
albums in the early-to-mid 1970s.

Cherry Red Records

are proud to reissue all three original

Cymande

albums.
Their debut,

Cymande

(1972), boasted perhaps their best-known funk anthem, 'The Message', and the much-sampled 'Bra', adopted by pioneering
DJs like DJ Kool Herc and Grandmaster Flash before being plundered by De La Soul.
This reissue boasts two non-album single edits and new sleeve-notes written with the cooperation with the band and John Schroeder.
CYMANDE

SECOND TIME AROUND

(PREVIEW)


CYMANDE

PROMISED HEIGHTS

(PREVIEW)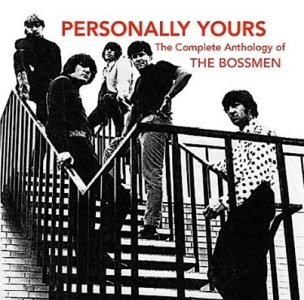 18-04-14, 11:01Uhr
Manche

BSB

Leser schätzen DICK WAGNER als FROST
Gitarrist,
hauptsächlich ist er ein gefragter Studiomusiker, der u.a. vielen
Platten von

ALICE COOPER

oder

LOU REED

zum gewissen Rock
Appeal verhalf.
Begonnen hatte seine Karriere bei THE BOSSMEN, deren beste Songs
LION PRODUCTIONS nun auf einer Cd zusammengestellt hat.
Detaillierte Infos siehe Facebook Seite
.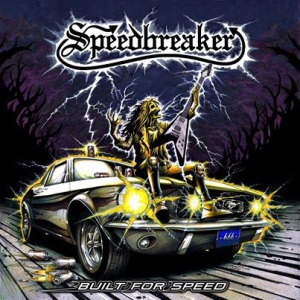 15-04-14, 09:53Uhr
Ausnahmsweise mal ein Genre, welches bei

BSB

ansonsten
eher stiefmütterlich behandelt wird - nämlich der Heavy Metal
mit leichtem Ansatz zum Turbo.
Indes würde unsereins die Platte

"BUILT FOR SPEED"

von


SPEEDBREAKER

eher dem beschleunigten Garagenpunk zuordnen
und sie ohne mit dem Pimper zu zucken neben ACE OF SPADES
von MOTÖRHEAD plazieren. Fetzige Mucke.

Als

Vinyl

bei

DESTRUKTION

und URTOD


Cd

Version bei DYING VICTIMS
Auf

Kassette

( - jaja, sowas existiert wieder! - ) gespult vom URTOD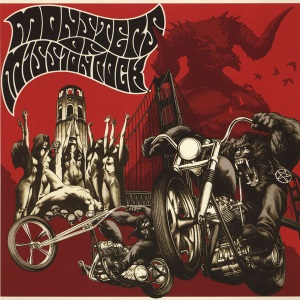 11-04-14, 15:09Uhr


Runter vom Chopper:
Über die Golden Gate Bridge gen S.F. gerudelt, lim.500 Lp,
Anklicker der MONSTERS OF MISSION ROCK, Track Liste:
Hot Lunck - Killer Smile
White Barons - Black Rider
Buffalo Tooth - Only Son
Wild Eyes - 1725
Hazzard´s Cure - Wolves Banquet
HighTower - The Wick
Ironwick - Hunter´s Moon
Chrome Eagle - No Regrets
Lecherous Gaze - Ravenous
Ovvl - Remover
War Child - The Lions Will Sweep Through The Sky
Tiger Honey Pot - Rock n Roll Sex Machine
Winter Teeth - Remarkable Pretty Bones
Hornss - Debreeding
Solar Stoner - When The First Weed Plant Came To Earth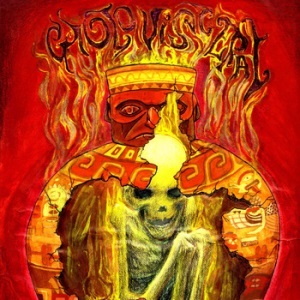 10-04-14, 15:11Uhr
Mit dem Debut von CHOLO VISCERAL, einer peruanischen
Combo, klinkt sich das griechische Label

G.O.D. RECORDS


in den Prog & Psych Rummel mit ein.


CHOLO VISCERAL :

BANDCAMP

SOUNDCLOUD
G.O.D. RECORDS : FACEBOOK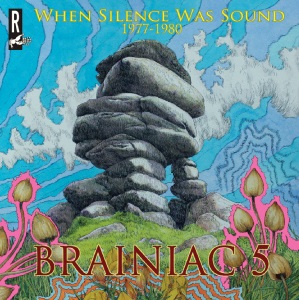 09-04-14, 15:11Uhr
Totgeglaubte geröllern länger - dies betrifft sowohl


RECKLESS RECORDS

wie auch BRAINIAC FIVE,
deren Frühwerk vom Label zur Ernte des Rosa
Gipfel Mohns (- hoffentlich lawinensicher-)
aufgestapelt wird.......

Facebookiac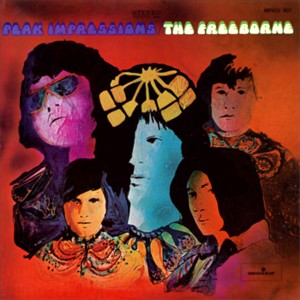 03-04-14, 12:46Uhr


THE FREEORNE

PEAK IMPRESSIONS




PRESSE TEXT

, GELESEN BEI SHINY BEAST:
Neu bei ARF! ARF! RECORDS

CD


Aficionados of 1960s psychedelic rock recognize the Freeborne's 1968
album 'Peak Impressions' as one of the best and most collectable records
in the genre. Formed in 1966 as an offshoot of two Boston-area garage bands
(The Missing Links and the Indigos), the Freeborne have remained something of
an enigma; avoiding both the limelight and the eventual stigma associated with
the "Bosstown" fad. Their eclectic musical vision, which incorporates complex
musical textures, sophisticated composition, creative studio effects, elements
of jazz, rock, blues, and free-form sounds, all create a truly ambitious period piece
from the turbulent day-glow Sixties. The sound for this substantial upgrade release
is taken directly from the original mastertapes and includes six bonus and
enlightening alternate mono mixes. In addition, the package concludes with three
recent 'Reborne' compositions from 2010 that involve three members of the original
band and pay homage to the their original adventurous musical spirit. This
quality 78-minute CD edition comes packaged in an informative 24-page booklet chock full
of pictures, memorabilia, and liner notes by noted archivist Gary Burns culled from insightful interviews with all five members
of the ensemble.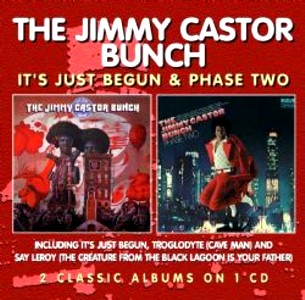 01-04-14, 10:14Uhr
Bei CHERRY RED angekündigt ist der troglodytische
Paläo Funk von THE JIMMY CASTOR BUNCH
IT`'S JUST BEGUN. 2 On 1 Cd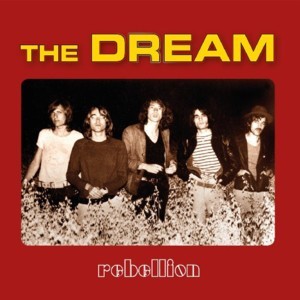 28-03-14, 11:09Uhr
Während man/ frau immer noch darauf lauert, dass
PSEUDONYM endlich auch A BAG FULL OF FLAMES
als

Cd

veröffentlicht, wird immerhin die

REBELLION


von

THE DREAM

digital

dargeboten.
Den Vinyl Ausgaben dieses Labels kann zumindest
der größere Schauwert attestiert werden:
Vielleicht sollten beinharte Silberlinger auf ihre
gezählten Tage besagtes Gliedmaß aus dem Sarg
ziehen und doch nochmal auf die schwarzen
Scheiben umsatteln...?
Gleichwohl bleibt das Oberstübchen in Schwung und
der Hüftspeck, wenn du alle zwanzig Minuten die Seite
wechseln musst.


Ältere News


Home