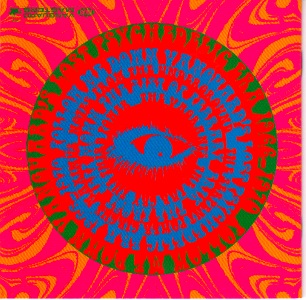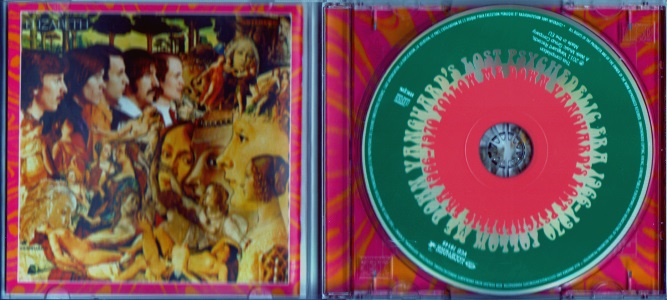 08-01-15,13:28Uhr


CD DER WOCHE

(PART 32)


Zuhause ratterte die letzten
sieben Tage

bevorzugt:




FOLLOW ME DOWN

:


VANGUARD'S LOST PSYCHEDELIC




ERA 1966 - 1970





Label:

ACE RECORDS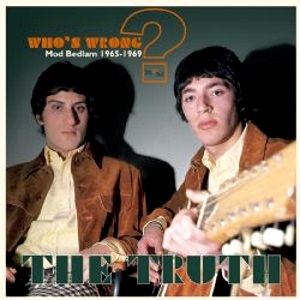 02-01-15, 11

:42Uhr


THE TRUTH

-

WHO'S WRONG?

MOD BEDLAM 1965-1969


PRESSE TEXT

VON

CHERRY RED
Mod duo Frank Aiello and Steve Jameson from north London, the latter a Stamford Hill mod alongside
Marc Bolan. Managed from 1966 by David Nicolson and Ken Pitt, who also had David Bowie in the stable of artists.
Released seven singles between 1965-1968, scoring an international hit with the Beatles Girl. A bonus single credited
as Shere Khan is added from 1969. Added to which are two previously unreleased tracks, original songs written by Steve Jameson.


Tracks benefitted from fine collaborators including arranger Johnny Harris, musicians Alan Price and Mitch Mitchell on Jailer Bring Me Water, Big Jim Sullivan on several tracks including the double electric guitar parts on Old Ma Brown , and Jimmy Page on Sueno and I Can't Make It Alone.


Further stand out tracks include the driving and punchy Who's Wrong, the high octane version of Hey Gyp,
the mod club rocker Baby You Got It.


Sleeve notes include new interviews with Jameson, Aiello and Nicolson and photo's from their archives.


Frank Aiello later joined Cozy Powell to form Bedlam in the 70's, at which time Steve Jameson scored a Northern Soul hit as Nosmo
King before switching to a long career in comedy.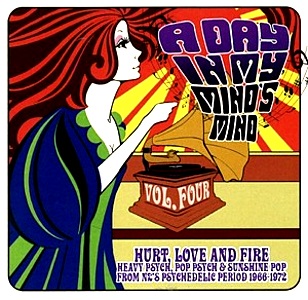 29-12-14, 11:25Uhr


A DAY

I

N MY MIND'S MIND

VOL.4

(Review zu allen vier Folgen)
1. Hurt, Love And Fire - Chris Malcolm 2. Bengal Tiger - The Brew
3. Little Things That Happen - Ray Woolf And the Avengers 4. A Bread and Butter Day - The Dave Miller Set
5. Reach Out - Gene Pierson 6. Hey Bulldog - Tom Thumb 7. The Days of Pearly Spencer - The Avengers
8. Oh What A Day - The New Zealand Trading Company 9. Carpet Man - Troubled Mind
10. Dear Madelaine - The Arch 11. Summer Set Morning - The Avengers 12. Cold Rain and Snow - Salvation
13. Is He Going to Die? - The Underdogs 14. Tea for Two - The Brew

1

5. Hey Joe - Sebastian's Floral Array


16. Fire - Cellophane

17. Race With the Devil - Rebirth

18. Waterpipe - The Avengers
19. Trip on Life - Chris Malcolm 20.

Gracious Lady (Alice Dee) - Lew Pryme
21. The House Beside the Mine - Hayden Wood 22. Like the Sun Like the Fire - Salvation
23. Up the Wooden Hills to Bedfordshire - The Clevedonaires 24. Love Is Not A Game - Mee and the Others


25. Computerised Existence - Lew Pryme

26. Slighty-Delic - Bryce Peterson

27. Nature - Wayne Mason & Ali Richardson (Demo)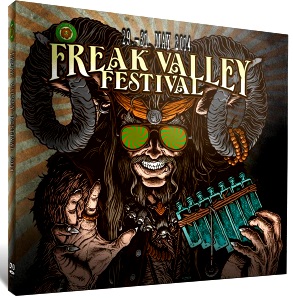 28-12-14, 13:34Uhr


DVD TIPPP




FREAK VALLEY FESTIVAL

2014


Webseite
Facebook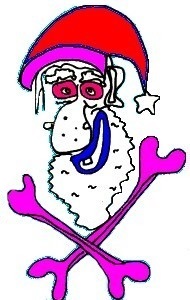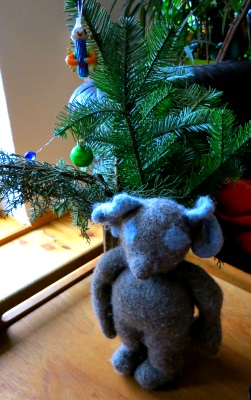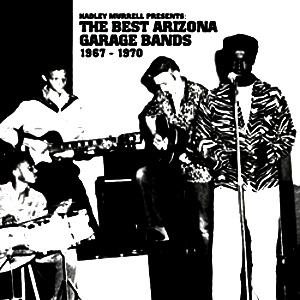 23-12-14, 13:03Uhr
Bereits im Alter von 14 Lenzen trommelte HADLEY MURRELL bei

THE




CARNATIONS

und produzierte bzw. schrieb Songs u.a. für THE BLISS.
Auf seinem Label HDM RECORDS präsentiert er nun THE BEST ARIZONA
GARAGE BANDS 1967-1970:


The Caravelles - 'Lovin' Just My Style'

Bliss - 'Hotche Blues'

The Sect - 'Just Can't Win'


Noble & The Matadors - 'Believing You'

Bliss - 'Gangster Of Love' Bliss - 'Visions'


The Caravelles - 'Self Service'

Bliss - 'Cry For Love' Bliss - 'Fear Of Fears'


Bliss - 'Hippies And Cops And A Bunch Of Rocks

' Noble & The Matadors - 'She's So Fine'


Bliss - 'Music Train'

The Sect - 'Simply Sunday' Bliss - 'Ride The Ship Of Fools'


The Carnations - 'Renegade'

The Carnations - 'Dive Bomber'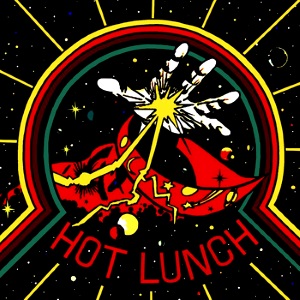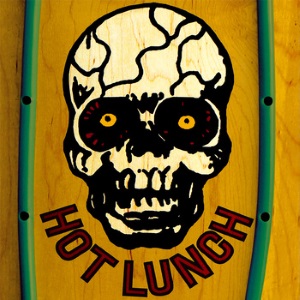 22-12-14, 10:59Uhr
Mit Turbo Antrieb skaten HOT LUNCH von einem Label zum Nächsten: ihr Debut
"SAME"

2013

bei WHO CAN YOU TRUST und TEE PEE RECORDS. Dann Anno
2014 "HOUSE OF WHISPERS" auf HEAVYPSYCH SOUNDS - eben die ganze
Palette. Gruppen ohne Stoner im Paket - mit Vorliebe retro - sind immer gerne
willkommen. Weswegen wir ebenso ihre Zwoote heißhungrig erwarten..........
Interview mit einem Bandmitglied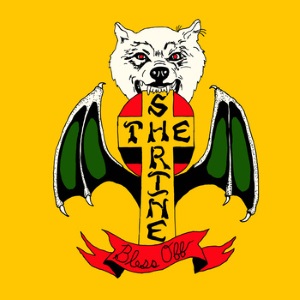 20-12-14, 12:32Uhr
Natürlich gehört zum Inventar jeder "echten" Combo mindestens eine Sorte von Drogen,
seien es Alk, Gras, Koks, seltsame Tabletten oder Autobatterie Ladegeräte. Satirisch auf
den Zipfel treiben dies THE SHRINE mittels Promovideo zur ihrer Platte BLESS OFF -
jedem Rock Rabauken herzlichst an die dritte Pumpe seitwärts geklappt.
Label:

TEE PEE RECORDS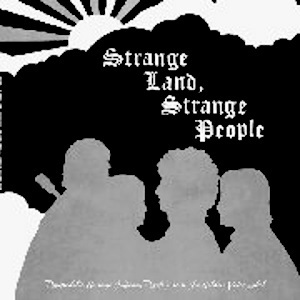 19-12-14, 11:15Uhr


V.A. "STRANGE LAND, STRANGE PEOPLE"

(LP)


Diverse Garagen Psycher vom GOLDEN VOICE Label
01.

Suburban 9 To 5

- Sunshine Becomes You 02. Abaddon - Gotta Have It
03. Gidian's Bible - Lowland Blues (Previously Unreleased) 04.

Souled Out

- In The Mourning
05.

Blue Ice

- Too Many Answers 06. Red Hot Rider - Catch The Breeze 07. Forest City Sound - I Can't See
08. Gidian's Bible - Body Trip (Previously Unreleased) 09. Abaddon - Blues Tomorrow
10.

Buster Brows

- Lovin' Train 11.

Gidian's Bible

- Love Is The Answer 12.

Blue Ice

- People Get Ready
13.

North Bridge Company

- Strange Land, Strange People 14. The Rubber Band - Better Days 15. Forest City Sound - Dismal Shadows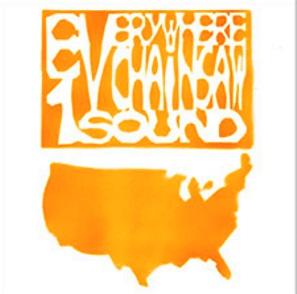 17-12-14, 10:18Uhr
V.A. EVERYWHERE CHAINSAW SOUND (Label: FREAK EMPORIUM)

LP


Side 1
1. Lincoln St. Exit – The Bummer 2. The Spiders – Baby Doll

3. The K-Otics – I'm Leaving Here


4.

The Scepters – Little Girls Were Made To Love

5.

The Scepters - Love You Baby All The Time


6.

The Reverbs – Lie In The Shade Of The Sun

7.

Strangers – Tell Me

8.

Ken & The Fourth Dimension –
See If I Care

9.

The Guilloteens – Hey You

!
Side 2


1.

Fe-Fi-Four Plus 2 – Pick Up Your Head

2.

Unchained Mynds – Hole In My Shoe

3.

Kan Dells – Cry Girl


4.

The Spokesmen – Mary Jane

5.

The Original Dukes – Ain't About To Lose My Cool

6. Heros – I Can




Only Give You Everything 7.

The Monacles – I Can't Win

8.

The Music Explosion – Stay By My Side


9.

Electric Prunes – You Never Had It Better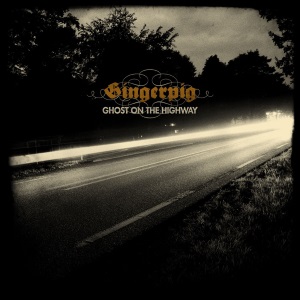 14-12-14, 11:58Uhr
Zielstrebig die Scheinwerfer durchs Nass gesteuert
beschwören GINGERPIG auf ihrem neuen Album den
GHOST OF THE HIGHWAY. Wie bereits beim Vorgänger
visuell dunstvoll umgesetzt vom BLACKLAKE DESIGN.
Freuen dürfen wir uns auf dieses Werk im Frühjahr 2015,
wenn es draußen besonders neblig trübe sein dürfte.
Label:

MIG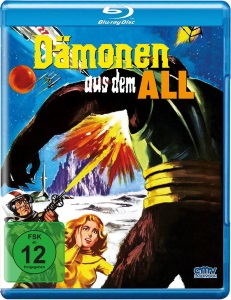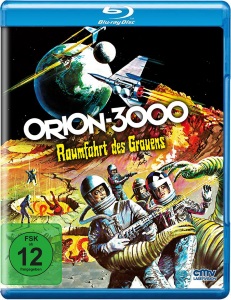 14-12-14, 12:21Uhr


FILMTIPPP


Garantiert Giallo-frei dafür aber mit einem gewissen
Raumpatrouille Feeling in Bunt schwirren zwei Blu
Rays von CMV herbei: Beide stammen aus der Staffel
von insgesamt vier S.F. Streifen, die ANTONIO
MARGHERIT

I

in den Sechzigern durchs All düsen ließ -
dem sogenannten

Gamma Geschwader

:
Rauschiff Alpha, Orion 3000- Raumfahrt des Grauens,
Dämonen aus dem All und Tödliche Nebel.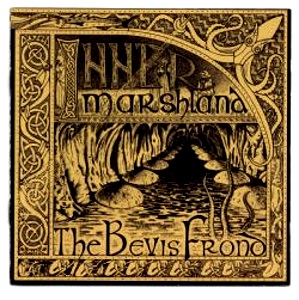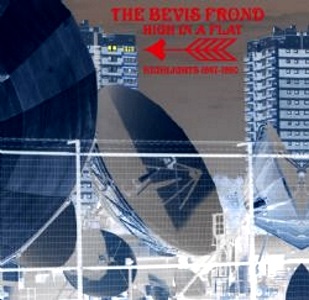 12-12-14, 10:51Uhr
Kaum hat uns CHERRY RED dank dem Debut von BEVIS FROND miasmatet,
legt das Label bereits mit INNER MARSHLAND (Lp / Cd) nach. Angeblich plant
man ja das Gesamtwerk des Künstlers zu retrotisieren, worauf kürzlich
erschienener Cd Sampler

HIGH IN A FLAT

bereits einen allumfassenden
Vorgeschmack lieferte.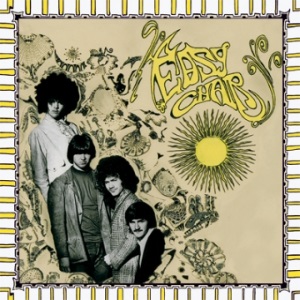 05-12-14,12:03Uhr
Bekanntestes Mitglied der EASY CHAIR - bitte nicht mit dem Sitzmöbel
verwechseln, welches hinsichtlich elektrischer Schockimpulse ins Ableben
befördert- dürfte JEFF SIMMONS gewesen sein. Auf ihren 1968er Einseiter,
knappe 20 Min lang, lässt uns WORLDINSOUND rückbesinnen.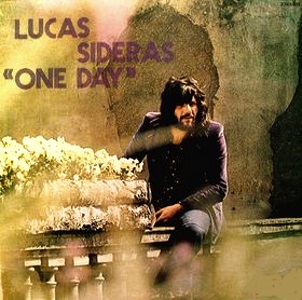 04-12-14, 11:09Uhr
Gewiss kann jeder APHRODITE'S CHILD Fan neben den drei Platten dieser Combo
ebenso mit einigen Werken der einzelnen Bandmitglieder in seiner Sammlung
punkten, zumindest die frühen Werke von VANGELIS, eventuell bei DEMIS ROUSSOS
immerhin die GREEK SIDE OF MY MIND und LUCAS SIDERAS?
Okay, sein frühes Solo Werk, z.B. "

ONE DAY

" ist kein Muss Haben , hat aber trotzdem
Charme.
Wer einen Händler kennt, der Cds von BIG PINK RECORDS im Programm hat, kann
dorten ja mal anfragen...........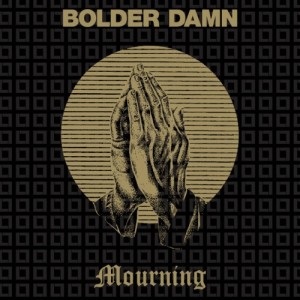 03-12-14, 10:24Uhr


BOLDER DAMN

MOURNING


Lasset uns hinknien und jäten: Nach

ROCKADELIC

(

Lp, Cd

),

Eigenvertrieb

(

Cd

),


SHADOW KINGDOM

(

Cd

- dorten allerdings derzeit nur als T Shirt lieferbar) und
EREBUS

(

Cd

) endlich auch wieder in Vinylform bei GUERSSEN abrufbar. Hustiana.
Blickste bitte auch bei TÖNENDE TAFFER weiter drunten.

Interview mit einem Bandmitglied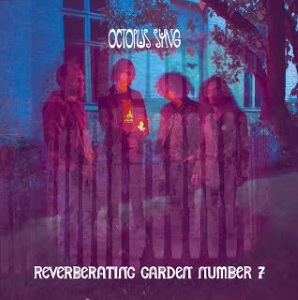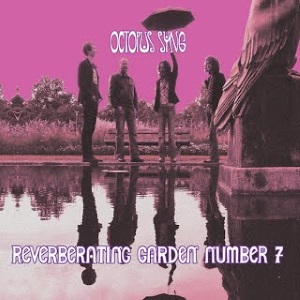 02-12-14, 09:52Uhr
Erstmals bekannt wurde uns Psych Fans die Combo OCTOPUS SING
vor ca. zehn Jahren dank

NASONI

mit ihrem Album BEYOND THE
KARMADELIC COOLNESS, THERE'S THE LOVEDELIC WARMTH.
Inzwischen ist man zum MEGA DODO weitergeflattert, wo im
REVERBERATING GARDEN NUMBER 7 wohl nach dem Opus Magnum
getaucht wurde, jedenfalls klingt das Werk ziemlich - ähem -
"authentisch".
Photo links: Lp Cover, rechts selbiges für die Cd.
Und weils so gut gefällt zum Abschluss eine ältere EP von ihnen mit
voller Bandcamp Länge: ALL THINGS ARE BEAUTIFUL (2003).

Home

Ältere News